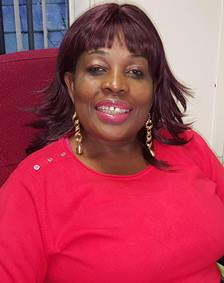 "EVERY CHILD MATTERS"
Since 2005 we have successfully delivered services which include education, social welfare, personal development, employability and pathways from crime. We are specialists in community engagement projects that support children and young people up to 25 years old to;
Stay safe
Be healthy
Enjoy and achieve
Make a positive contribution
Achieve economic well-being
Our projects and activities are designed and facilitated to enable our service users to lead more meaningful lives. Positive outcomes for our service users are evidenced and are linked to our research, planning and evaluating our services delivery and their impact.
Diversity and inclusion are at the centre of everything we do. This focus has helped us to reduce disadvantage and secured inclusion, diversity and better futures for over 3,500 service users and their families since 2005. Our partners, staff, volunteers, trustees and members work in house as well as on community initiatives. This helps us to build our services and organisations capacity in many aspects.
We continuously aim to resolve problems that are root causes of inequality, exclusion and disadvantage for individuals and communities. Most of our work is done in the Borough of Lambeth which is a vibrant and diverse area. Alongside this; the Borough has substantial over representation of people experiencing severe hardship and disadvantages. Historically this has prevents children and young people from achieving their goals. This makes us more determined in our efforts to influence positive change as it matters to our service users and their networks.
We advocate for our service users and promote their service involvement locally and elsewhere. We are able to think independently and pursue opportunities for joint working in the statutory and voluntary sectors.
In 2015 we worked with over 325 children, young people and their families and changed many lives for the better.
We have influence personal aspirations, secured outcomes for lasting change. We support and helped our service users to celebrate their achievements in;
Raising their academic aspirations
Developing employability skills
Finding pathways from crime
Accessing casework and advocacy representation
Positive peer engagement skills
Building confidence and self-worth
2016 presents us with further opportunities for collaborative working. We will continue to be bold and a voice for the unheard. We are very most grateful for the support of our funders and donors who have enabled us to ensure that "Every Child Matters" while we change minds and lives for better.
Donna Sinclair
Chief Executive Officer